Author: Captain (Jack) Massive
Release Date: July 20, 2016
Story:  An underwater EDF styled base containing some typical locations found in these styled maps such as a barracks, control rooms, machine rooms, reactor rooms, and an infirmary, but it also has a series of caverns, under water caves, a submarine docking port, some flooded base sections, and a large underwater area outside the base. Aesthetically it's well detailed, shaded, and has some good texture combinations, all of which makes for a realistic and immersive environment. The atmosphere is also enhanced with a lot of interactive items, portholes to see the outdoor sub aquatic areas, sector effects, explosions, and a constant change of scenery and environment. Overall it's a well-constructed and solidly designed level. The floor plan is primarily linear, but does have a few forks that need to be explored then backtracked through, and a path that requires some deep sea diving which then loops back into the base at an earlier point.
* Play Information *
Single Player : Yes
DukeMatch 2-8 Player : No
Cooperative 2-8 Player : No
Difficulty Settings : Not Implemented
Plutonium Pak Required : Yes
New Art: No
New Sounds: No
New Music: Yes
New .CONs: No
Demos Replaced: No
Other Maps by this Author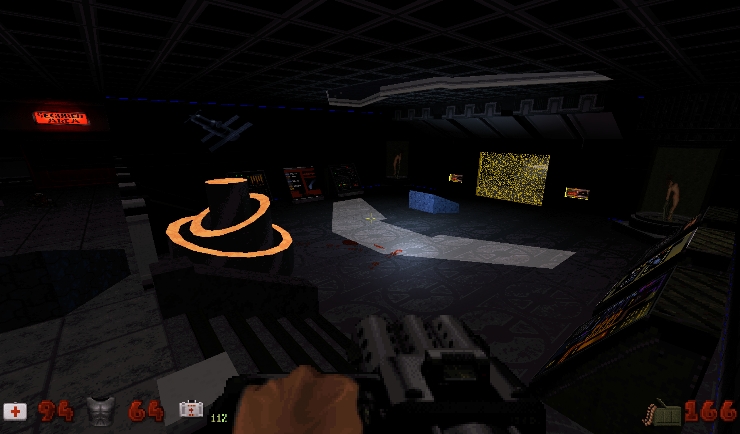 Moontang Episode 1 – Brig it on
Author: Captain -Jack- Massive Release Date: August 27 2016 Story: Moon Brig Escape, when hostile aliens take over the facility....