Author: Peter Kucera
Release Date: April 20 1999
Story: A well-executed level in design and ambiance. Everything is cleanly constructed with good detailing, texture contrasts, and decent shading. The downside is this map is incredibly short and almost seems like half a level.
* Play Information *
Single Player : Yes
DukeMatch 2-8 Player : No
Cooperative 2-8 Player : No
Difficulty Settings : Not Implemented
Plutonium Pak Required : Yes
New Art : No
New Music : No
New Sound Effects : No
New .CON Files : No
Demos Replaced : No

Other Maps by this Author
XXX
Author: Peter Kucera Release Date: August 31 1999 Story: An adult themed club and brothel. Nothing really stands out in...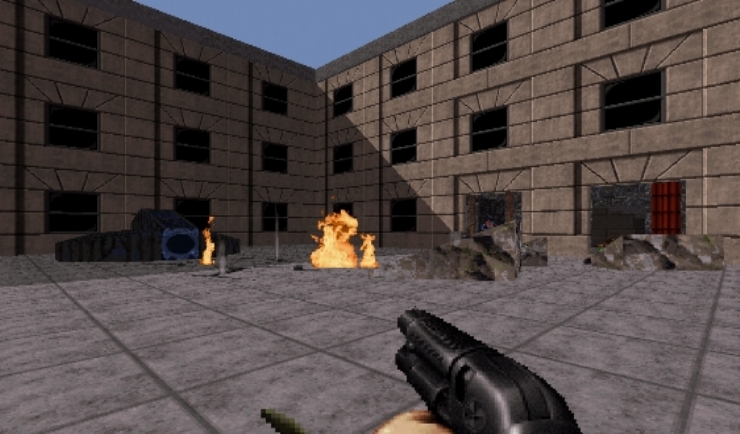 Reichskanzlei
Author: Peter Kucera Release Date: July 18th 2009 Story: It's your job to visit the Nazi city hall in Berlin...