Author: Alan Nanut
Release Date: November 10 1996
Story: A standard EDF complex overrun by aliens . As such you'll visit creatively thought-up such areas as the officer's mess hall, kitchens and ever-important control rooms. It looks and plays good for '96, which is of course why it's here – shading and texturing is above average for its time, and although it's nothing more than a key-hunt, you'll get to see a few neat explosions and kick alien butt along the way. Take a look-see.
* Play Information *
Single Player : Yes
DukeMatch 2-8 Player : Yes
Cooperative 2-8 Player : Yes
Difficulty Settings : Yes
Plutonium Pak Required : No
New Art: No
New Sounds: No
New Music: No
New .CONs: No
Demos Replaced: No

Other Maps by this Author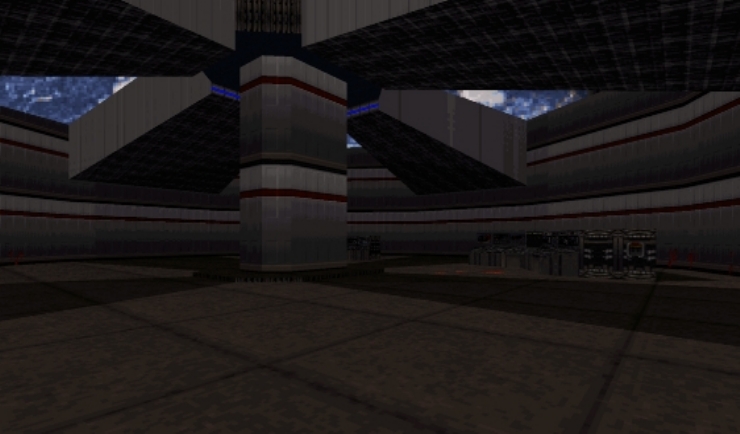 Polaris Outpost
Author: Alan Nanut Release Date: December 06 1996 Story: Another space station, another alien take over. Well designed and constructed;...