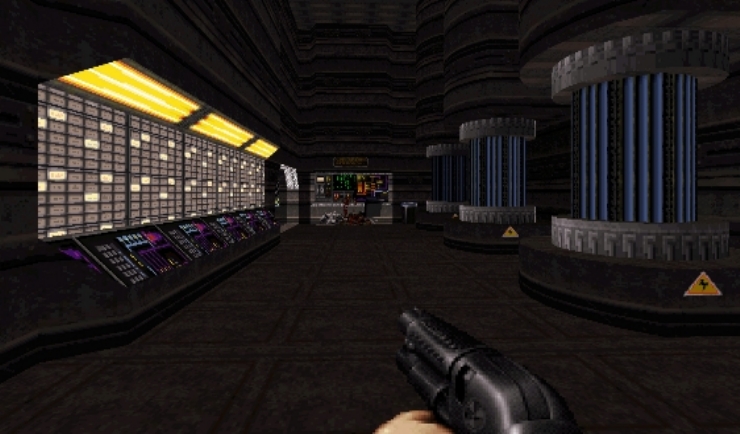 Author: NutWrench
Release Date: October 1 2000
Story: An industrial factory styled level. A nice looking map for the most part; it's well constructed with good architecture, trimwork, and detailing. There's strong shading, pallet usage, sector effects, and sounds to lend to the ambiance. Though the majority of the texturing is well done there's quite a few missed spots that could have used some cleaning up. Aside from walls and crates the player can see from the rooftop, the zero texture on the street uglies the atmosphere.
* Play Information *
Single Player : Yes
DukeMatch 2-8 Player : No
Cooperative 2-8 Player : No
Difficulty Settings : Not Implemented
Plutonium Pak Required : Yes
New Art: Yes
New Sounds: No
New Music: No
New .CONs: No
Demos Replaced: No

Other Maps by this Author
City of Screams
Author: NutWrench Release Date: October 10 1999 Story: A city map. There is a street section with a few alleys...