Author: James Stanfield
Release Date: October 22 2016
Story: Dracula's Castle; created for the Duke Spook'em mod and released as a demo of sorts. Made in about 3 days, I set a challenge to myself to not get bogged down and actually finish some maps this year. Was made to be relatively open ended. This is the Eduke32 version of the map, which includes a couple of reskinned enemies (Zombie pigcop from Total Meltdown, and a Cthulhu Octabrain by me) as well as OGG music from Superfrog for the Amiga (recorded by Kuokka77) and all the art tiles renamed to use the per-map art tile feature by helixhorned.
* Play Information *
Single Player : Yes
DukeMatch 2-8 Player : Yes
Cooperative 2-8 Player : Yes
Difficulty Settings : Yes
Plutonium Pak Required : Yes
New Art: Yes
New Sounds: No
New Music: Yes
New .CONs: No
Demos Replaced: No

Other Maps by this Author
Repent
Author: James Stanfield Release Date: January 19th 2008 Story: The EDF has set up another research facility in a remote...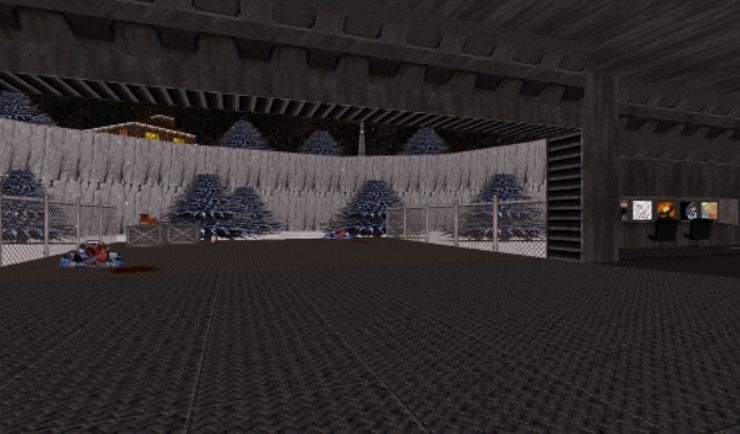 Wonderful Christmas Time
Author: James Stanfield Release Date: November 25 2007 Story:  Duke has been dropped into some remote snowy mountains to investigate strange...