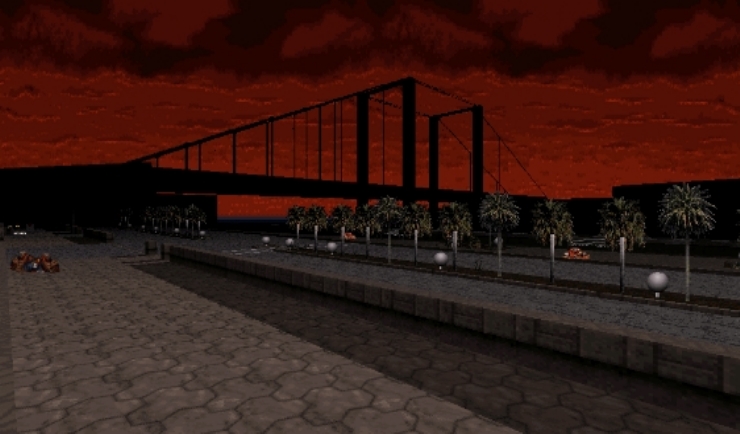 Author: ScottL "Forge"
Release Date: November 27 2011
Story: Woe to the invaders of the earth and of the sea! for Duke is come down unto you, having great wrath, because he knoweth that he hath but a short time.
Duke, the aliens are onto our double-cross. They've discovered our ploy to sacrifice several top officials held hostage by them in order to provide you logistics and unhindered passage close to their landing craft. The aliens have now began a total invasion in retaliation. Several of our operatives have provided stashes of supplies and spread keys to critical secured areas throughout the south side of town. Collect what you need, get to the drop ship to take out their leader, and stop the invasion.
* Play Information *
Featuring: 1.4+, EDuke32
Difficulty Settings: Not implemented
Game Play Options: Single Player
New Art: No
New Cons: No
Sound / Music: New Music

Other Maps by this Author
Duke 3:16
Author: Scott L. "Forge" Release Date: April 22 2011 Story: Duke is off relaxing in a secret location. The aliens...
Duke 23:4
Author : Scott "Forge" L. Release Date: March 9th 2010 (Updated February 17 2019) Story: This picks up where Duke...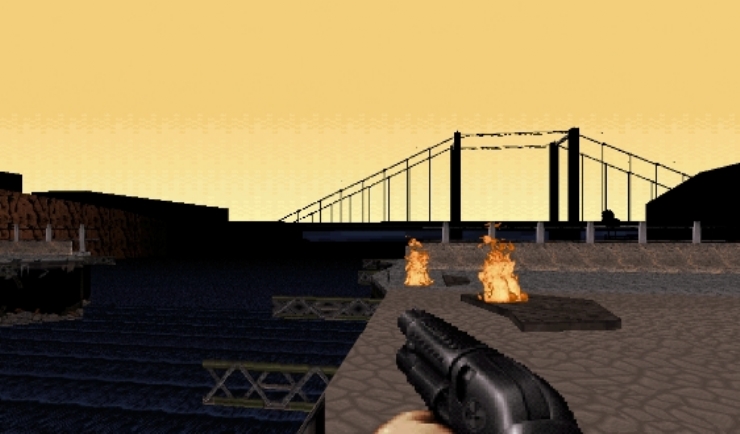 Duke 6:8
Author: Scott L. "Forge" Release Date: September 22 2010 Story: A continuation from Forge's previous map Duke 23:4. EDF has...