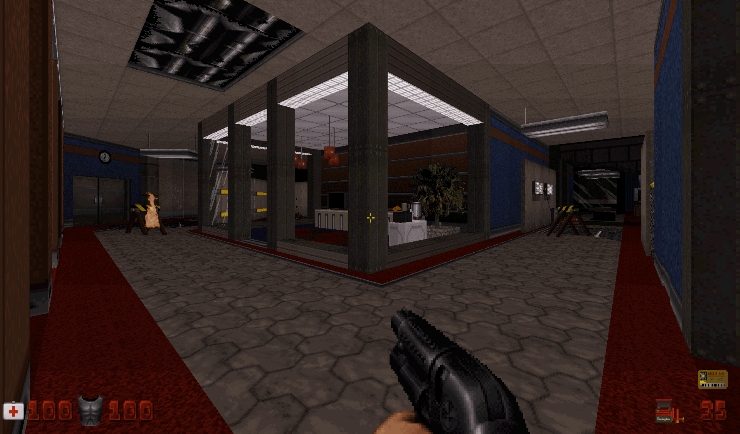 Author(s):
Aleksander Kowalczyk (Cage), Aymeric 'MRCK' Nocus, Daedolon, Dukebot, James Stanfield (JBlade), MetHy, Michael Crisp (Micky C), Mikko Sandt, Mister Sinister, Paul "High Treason" Monteray, Paul B, Scott L "Forge", Stumppy84, Taivo, Maripuu, Tommi Heikkinen (Steambull),
Release Date:
Jun 22nd, 2014
Story:
The Duke Nukem society decided to build a skyscraper. Each mapper designed their very own floor ending up with seventeen levels. These are skilled mappers for the most part so design wise it's very good. Duke must start from the ground floor and work his way through different areas such as: Library, cinema, bath facility, Duke Burger, an unfinished floor and so on.Texturing, lighting and shading is very good for the most part.
* Play Information *
Game Play: 17 Map Episode
Video Render Mode: 8 Bit Classic
Single Player : Yes
DukeMatch 2-8 Player : No
Cooperative 2-8 Player : No
Difficulty Settings : Yes
Plutonium Pak Required : Yes
New Art: No
New Sounds: No
New Music: Yes
New .CONs: Yes
Demos Replaced: No
Note: All your weapons are taken away at the end of each level. So you're starting from scratch at each new level. This is a massive episode but it's brimmed with action and cool environments. Clearly a must-have for all seasoned Dukers!

Other Maps by this Author