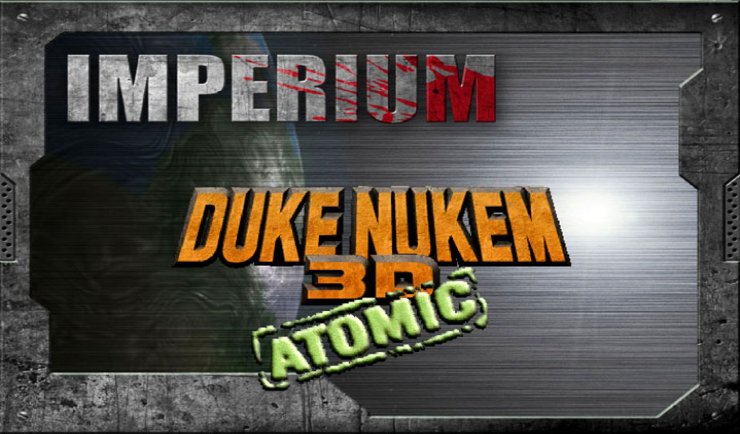 Author(s): William Gee, Numan, KaiseR, Deeperthought, Merlijn & Maarten van Oostrum.
Release Date: August 20 2011
Story: Imperium is an 8 level adventure with level design and music by the Oostrum brothers, additional level design by William Gee, Numan and Kaiser (who also made some models for this), with CON coding and some other odds and ends by Deeperthought. This Episodes relies on DukePlus, including Muelsa's Supertrooper. Everything you need to play is included in the download, except for the DUKE3D.GRP.
Imperium does work with Polymer HRP — there are a few glitches but it looks great that way overall. Just to be clear, though: The levels were not designed for Polymer and the HRP is completely optional. Some people will like it better without the HRP.
* Play Information *
Gameplay: 8 map episode.
Recommended Video Renderer: 32bit Polymost
Single Player : Yes
DukeMatch 2-8 Player : No
Cooperative 2-8 Player : No
Difficulty Settings : Yes
Plutonium Pak Required : Yes
New Art: Yes
New Sounds: Yes
New Music: Yes
New .CONs: Yes
Demos Replaced: No
*** NOTE *** There is an isolated instance where the supplied EDuke32.exe may not work well with certain Windows 10 video drivers. An updated version of Eduke32.exe may be required before Eduke32 full screen support will function as expected.

Other Maps by this Author