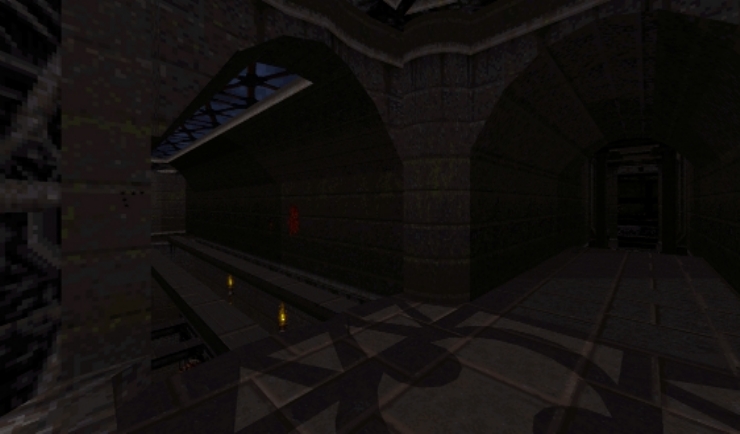 Author: Enric Alvarez
Release Date: December 8 1996
Story: A dungeon styled map. With the help of some art files this is medieval dark and dank crypt is pretty atmospheric with dead things everywhere, signs of torture, and the whole crypt from hell ambiance. The floor plan is a maze of tunnels forking off in different directions. Some loop back into the "main" passage at some point, others end in teleporters that either takes the player back into dungeon at some already explored area, or the player is taken to a new section that ends up back into the maze from behind a previously locked portal. The layout is further extended by the use of underwater sections and platforms that cross rooms and divide them into several levels.
* Play Information *
Single Player : Yes
DukeMatch 2-8 Player : No
Cooperative 2-8 Player : No
Difficulty Settings : Yes
Plutonium Pak Required : Yes
New Art: Yes
New Sounds: Yes
New Music: Yes
New .CONs: No
Demos Replaced: No

Other Maps by this Author
Vertigo Varios
Author(s): Felix de la concepcion & Enric Alvarez Release Date: May 4th 1997 Story: Duke match map only. * Play...
Lem 4
Author: Enric Alvarez Release Date:  June 22 1997 Story: A high tech fortress infested with aliens. The map is composed...
Lem 3
Author: Enric Alvarez Release Date: March 10 1997 Story: An alien infested hi-tech base. Duke is woken up prematurely from...