Author: Enric Alvarez
Release Date:  June 22 1997
Story: A high tech fortress infested with aliens. The map is composed of a series of small to medium sized rooms connected via stairwells, corridors, and under water passage ways. The layout is linear, but several portals open which allow access to earlier portions of the map allowing a shortcut for the player to go back and collect supplies if necessary. Construction is pretty solid with good architecture and nice texture combinations.
* Play Information *
Single Player : Yes
DukeMatch 2-8 Player : Yes
Cooperative 2-8 Player : Yes
Difficulty Settings : Yes
Plutonium Pak Required : Yes
New Art: Yes
New Sounds: No
New Music: No
New .CONs: Yes
Demos Replaced: No

Other Maps by this Author
Vertigo Varios
Author(s): Felix de la concepcion & Enric Alvarez Release Date: May 4th 1997 Story: Duke match map only. * Play...
Lem 3
Author: Enric Alvarez Release Date: March 10 1997 Story: An alien infested hi-tech base. Duke is woken up prematurely from...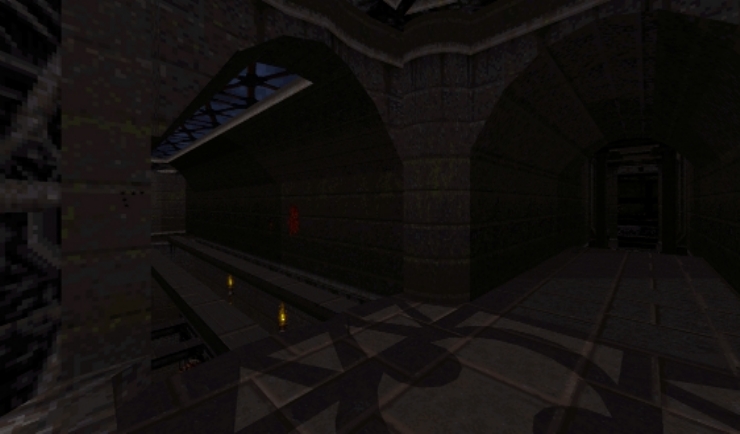 Lem 2
Author: Enric Alvarez Release Date: December 8 1996 Story: A dungeon styled map. With the help of some art files...