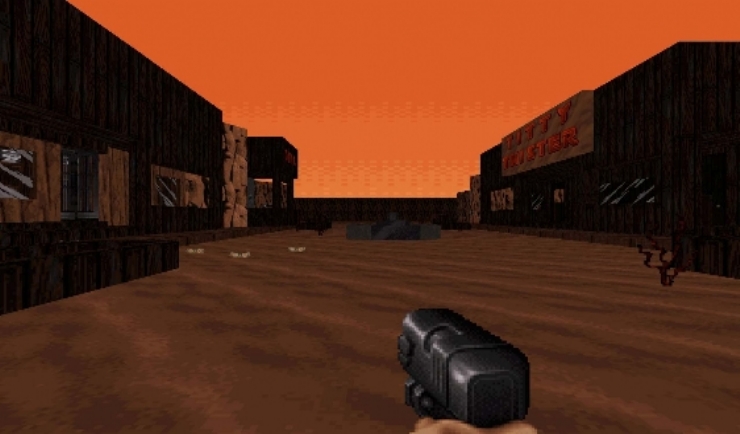 Author: Children & Romo Sapiens
Release Date: November 3 1998
Story: It has taken us a lot of time to build this map (in a Western style) because we have optimized the structure of the map for Duke match and decorated all the sectors in keeping with Western style ! And you can imagine it's not easy to create a Western ambiance with textures of the original Duke graphic palette !!! Use your ears to locate your opponent !
* Play Information *
Single Player : No
DukeMatch 2-8 Player : Yes
Cooperative 2-8 Player : No
Difficulty Settings : Not Implemented
Plutonium Pak Required : No
New Art: No
New Sounds: No
New Music: No
New .CONs: Yes
Demos Replaced: Yes

Other Maps by this Author
Doom's Day
Author: Children Release Date: March 20 1999 Story: A Duke match level for preferably 3 or more players. No jet...
Maia
Author(s): Ray Tracer & Children Release Date:  April 6 2000 Story: Washington, 2004 – Colonel ! – So long, Duke...
Taygeta
Author: Ray Tracer & Children Release Date: May 5 2000 Story: What happened between Maia and Taygeta. – Trrrchhhhh ……...