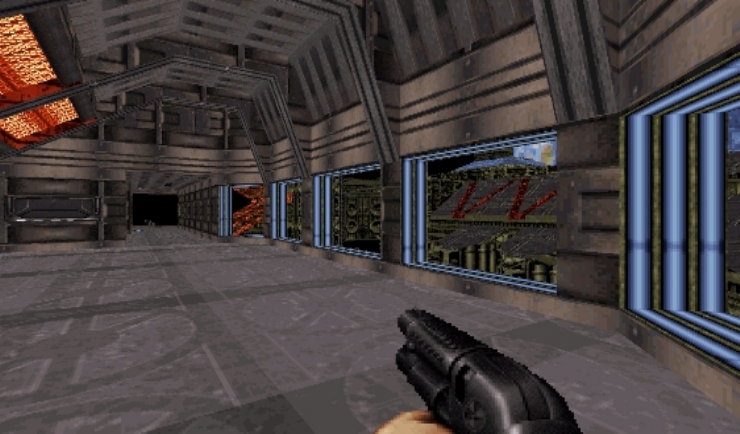 Author: Pipeline
Release Date: October 31 1997
Story: An alien space station styled map. Very atmospheric with wild texture combinations, strong trimwork, and good detailing. There are plenty sounds and several locations to see exterior portions of the vessel which add nice depth and ambiance. The level looks like a giant alien ate a bunch of clock radios then threw up all over the place. Pretty neat.
* Play Information *
Single Player : Yes
DukeMatch 2-8 Player : Yes
Cooperative 2-8 Player : No
Difficulty Settings : Yes
Plutonium Pak Required : No
New Art: No
New Sounds: No
New Music: No
New .CONs: No
Demos Replaced: No

Other Maps by this Author
DoomCity
Author: Pipeline Release Date: October 4 1998 Story: A large map of a partially destroyed city. Some locations are typical...
Suburbia
Author: Pipeline Release Date: August 22 1998 Story: An urban/heavy industrial themed level which contradicts the name of the map....
Hell Station
Author: Pipeline Release Date: November 7 1997 Story: Hell Station has a nice design, good enemy/weapon placements and clever puzzles....