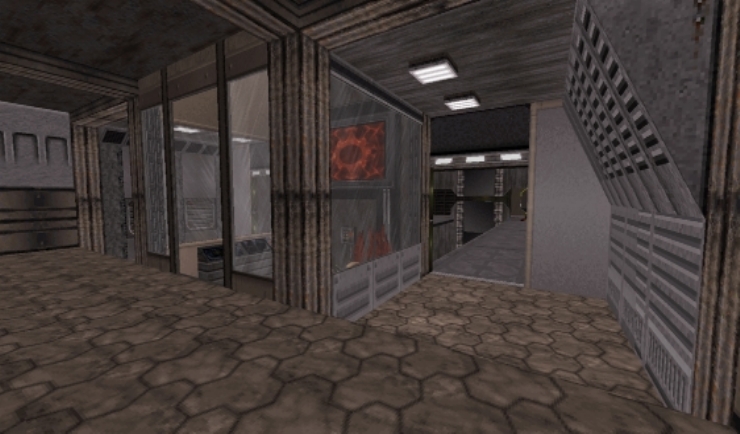 Author: Tommi Heikkinen aka Steambull
Release Date: November 16 2006
Story: A space base map that has both EDF based and alien-esque qualities.The styles are so intermixed it's difficult to tell who is taking over whose facility. Even though it's made up solely of rooms and corridors there is some creativity with the floor plan. Using good sprite construction the map has been split into different floor levels and into segregated sections. Combined with doors that unlock from one side only, the layout loops back on itself at a key junction to prevent unnecessary backtracking while keeping the flow of action at a constant pace. There are also a few small side rooms containing much needed supplies.
* Play Information *
Single Player : Yes
DukeMatch 2-8 Player : No
Cooperative 2-8 Player : Yes
Difficulty Settings : Yes
Plutonium Pak Required : Yes
HRP Compatible: No
New Art : No
New Music : No
New Sound Effects : No
New .CON Files : No
Demos Replaced : No

Other Maps by this Author
The New Beast Research Facility
Author: Tommi "STEAMBULL" Heikkinen Release Date: June 14th 2005 Story: Set in a kind of mountain-located facility game play is...
Foul Odour
Author: Tommi Heikkinen (Steambull) Release Date: March 20 2010 Story: A water/toxic waste facility for v1.3d Duke * Play Information...
Galbadia
Title : Galbadia Release Date : September 13 2012 Authors : MetHy (aka MetHunter), Steambull, Mikko Sandt with the contribution...