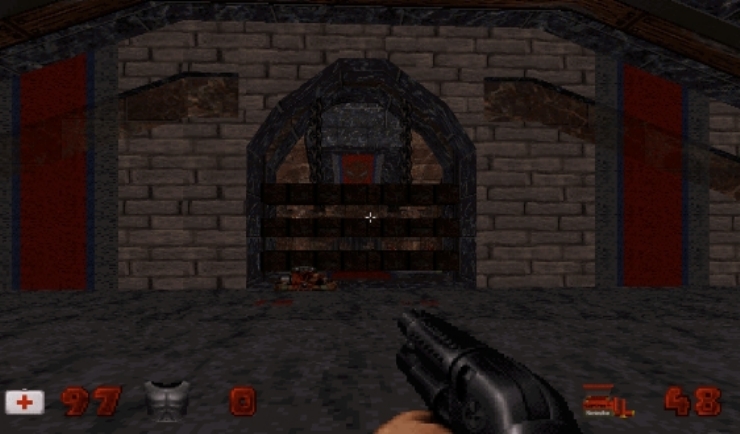 Author: Arturo Martinez (MapLord)
Release Date: September 1 2000
Story: A small sized map set in some partially destructed world / castle environment. Duke starts in the wilderness….. jumping into a waterfall he finds a secret passage to a castle. A very well designed level with excellent texturing. Lighting / shading is also well done. Many of the areas are booby trapped…..so be warned! Health is quite sparsely distributed throughout, so proceed with caution. You'll be given enough weapons and ammo to get through.
* Play Information *
Single Player : Yes
DukeMatch 2-8 Player : No
Cooperative 2-8 Player : No
Difficulty Settings : Yes
Plutonium Pak Required : No
New Art: No
New Sounds: No
New Music: No
New .CONs: No
Demos Replaced: No

Other Maps by this Author
Mars!4
Author: Arturo Martinez (MapLord) Release Date: December 22 1997 Story:An industrial and hi-tech styled map where Duke starts out in...