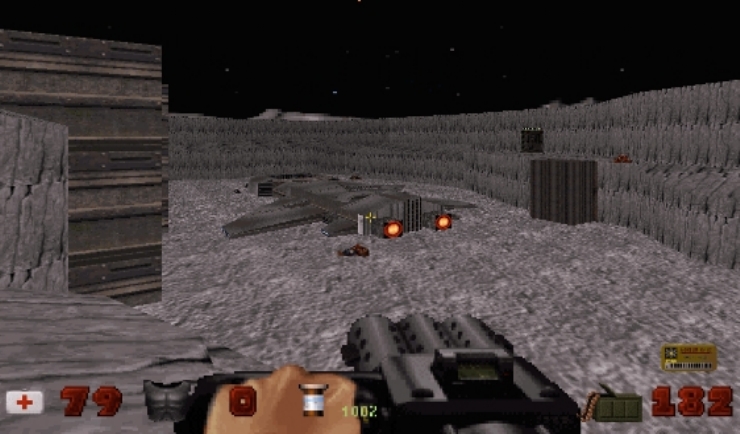 Author: Eric Carl (asbestos)
Release Date: October 15 2003
Story: Polaris Outpost was nuked in one of Dukes earlier missions. Now the base has been rebuilt and is ready to use. Except for one thing; Those alien bastards are back! So Dukes mission is to flush out the scum bags, locate the reactor core and blow it up before he leaves the place in an escape pod. Design is on the average but quite linear. You'll never get lost…..but you'll never walk alone! Lighting / shading is weak but still present in a way. You'll be given proper fire arms as you proceed and there is enough ammo to wipe out the base.
* Play Information *
Single Player : Yes
DukeMatch 2-8 Player : Yes
Cooperative 2-8 Player : Yes
Difficulty Settings : Yes
Plutonium Pak Required : No
New Art: No
New Sounds: No
New Music: No
New .CONs: No
Demos Replaced: No

Other Maps by this Author
Police
Author: Eric Carl (Asbestos) Release Date: September 24 1998 Story: Starting out in a prison cell, this level takes you...
Snow
Author: Eric Carl (Asbestos) Release Date: April 26 1999 Story: A nice looking, nice playing duke match map in a...