Author: Eric Carl (Asbestos)
Release Date: September 24 1998
Story: Starting out in a prison cell, this level takes you to an apartment building, a dance club and a small supermarket. Puzzles are logical and require you to explore in order to proceed, and the scarceness of ammo adds an extra dimension of fun. Design for the most part is pretty good, but the prison could use a touch-up. The author intended for this level to be quite hard, and it is. It is beatable, you just have to do things wisely. For example: Just because you have a shotgun DOESN'T mean that you should use it on every baddie. Certain weapons should only be used at certain times. Also, don't just run into a room and attempt to kill everybody at once. If you can just kind of peek in the door and let one enemy see you at a time, then that's what you should do.
* Play Information *
Single Player : Yes
DukeMatch 2-8 Player : Yes
Cooperative 2-8 Player : Yes
Difficulty Settings : Not Implemented
Plutonium Pak Required : Yes
New Art: No
New Sounds: No
New Music: No
New .CONs: No
Demos Replaced: No

Other Maps by this Author
Snow
Author: Eric Carl (Asbestos) Release Date: April 26 1999 Story: A nice looking, nice playing duke match map in a...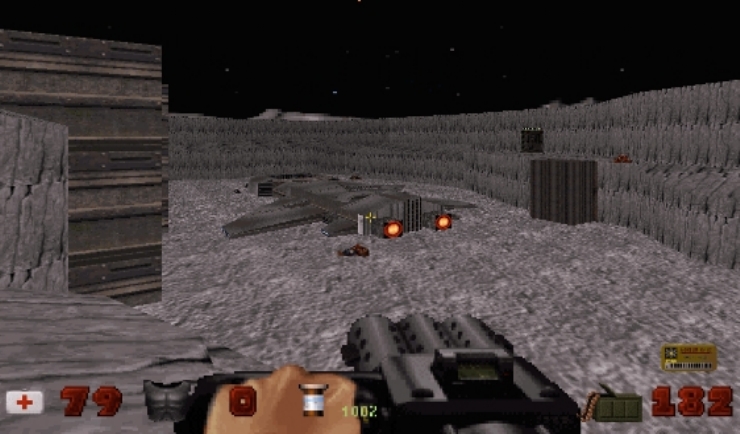 Polaris Outpost 2
Author: Eric Carl (asbestos) Release Date: October 15 2003 Story: Polaris Outpost was nuked in one of Dukes earlier missions....