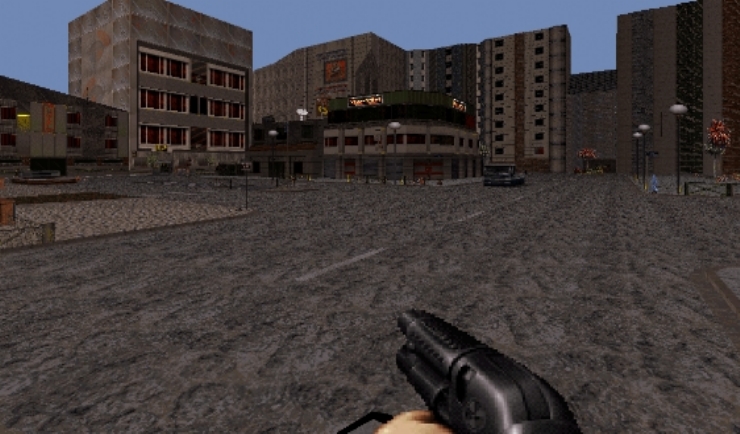 Author(s): Aymeric 'MRCK' Nocus, Taivo Maripuu, Merlijn & Maarten van Oostrum.
Release Date: November 12th, 2006
Story: Duke Nukem plans his vacation at Roch Island, a beautiful place somewhere in the middle of the pacific ocean. After looking around, Duke decides to pay a visit to the Roch Island Library, to learn more about the history of this place. Just as he's reading about Pascal Rouaud, aliens decide to disturb the peace. Why? Well, Dukeburger has a new theme song, which gets played 24/7 all across the galaxy. There's no way to escape that song, it's literally everywhere. And they hate it! Now they want to kill the man responsible(Duke himself), oh and take over the world too while they're at it. Time to kick ass and clean Roch Island from these nasty invaders!
* Play Information *
Single Player : Yes
Cooperative 2-8 Player : Yes
DukeMatch 2-8 Player : No
Difficulty Settings : Not implemented
New Sounds : Yes
New Music : Yes, good ol' Smoke on the water.
New Art: Yes, We have included an optional skybox which fits the map perfectly.
New/changed CONs : None
Demos Replaced : None

Other Maps by this Author