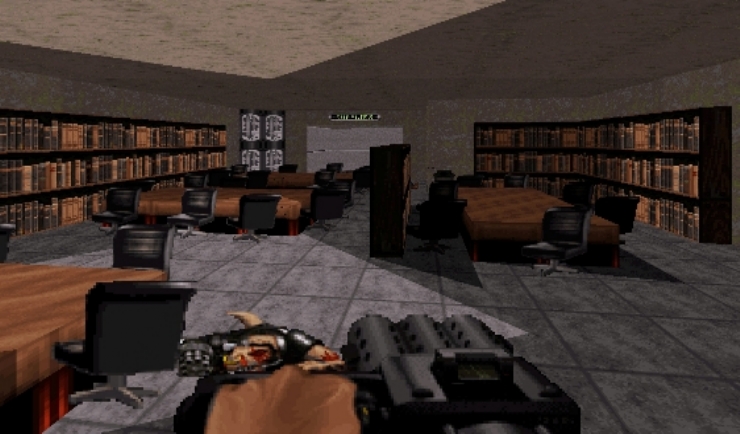 Author: Juan Daniel Alcobre (Papamonos)
Release Date: December 29 2003
Story: A city block styled map. The majority of the level takes place out in the street and down in the sewer. There are also a couple buildings to spelunk around in for a short bit of time. A pretty solidly constructed level for the most part. Aside from some messy texturing in a few places, a couple cramped bathrooms, and some oversizing, it's well shaded and decently detailed.
* Play Information *
Single Player : Yes
DukeMatch 2-8 Player : No
Cooperative 2-8 Player : No
Difficulty Settings : Not Implemented
Plutonium Pak Required : Yes
New Art: No
New Sounds: No
New Music: No
New .CONs: No
Demos Replaced: No

Other Maps by this Author
Stellar Death
Author: Juan Daniel Alcobre (Papamonos) Release Date: May 21 2004 Story: Tiberius, a touristic cosmic station located between Earth and...
Las Criaturas de la Noche
Author: Juan Daniel Alcobre (papamonos) Release Date: April 13 2004 Story: A city styled map. It's quite a large level...
Mission: Perejil
Author: Juan Daniel "Papamonos" Alcobre Release Date: August 29 2004 Story: The installation area complex on the marcian satellite "Perejil",...