Author: Alejandro Arroyo (Arrovf)
Release Date: May 27 2005
Story: An underground EDF base styled map. The level is very well put together with some nice sprite architecture to compliment the sector based work. Excellent texture combinations and strong shading techniques are used as the player transitions from one section to the next. It gives a real sense of progression as the scenery and atmosphere flow smoothly from one location to the next. The only bad points are a short section of ventilation ducting that seems to unnecessarily wind around for no purpose other than to try to make the level longer and is required to traverse twice. Also at the end of the level the apartment is very cramped with all the stuff in it which makes it difficult to move around in.
* Play Information *
Single Player : Yes
DukeMatch 2-8 Player : Yes
Cooperative 2-8 Player : Yes
Difficulty Settings : Yes
Plutonium Pak Required : No
New Art: Yes
New Sounds: No
New Music: Yes
New .CONs: No
Demos Replaced: No

Other Maps by this Author
Rescate en Kazakhstan
Author: Alejandro Arroyo Release Date: January 8 2008 Story: 8 scientists from the European Union have been kidnapped by Aliens...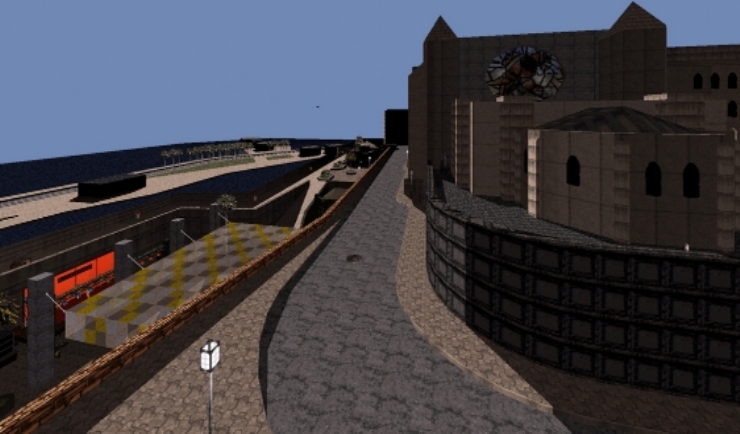 Cathedral
Author: Alejandro Arroyo (Arrovf) Release Date: January 23 2013 Story: A city block styled map centralized around a large cathedral....