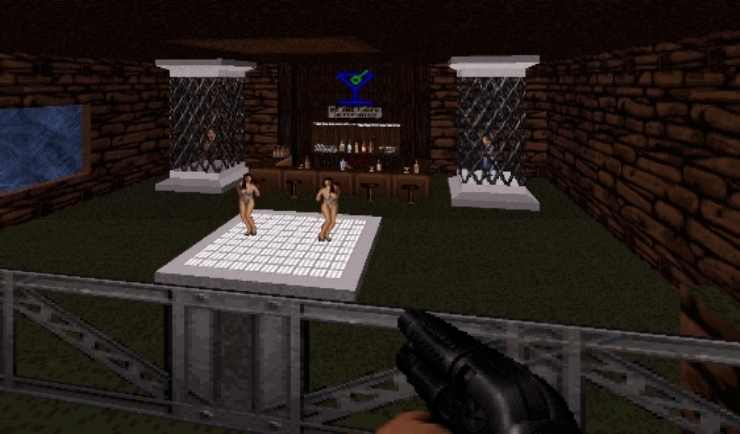 Author: Vedran Jelenic
Release Date: August 29 1997
Story: A city block map. A dim and gloomy map with a couple street sections and several buildings that contain typical urban locations such as a movie theater, a night club, a parking garage, a bank lobby, and offices and apartments. There's also a cemetery for a bit more ambiance and a few rooftops and terraces to give some vertical elevation variations. Detailing and strong shading vary and aren't consistent. The cemetery is fairly well done, but the rest of the outdoor sections are pretty plain.
As for the indoor sections, most are pretty decent, but the underground garage is pretty empty and plain.
* Play Information *
Single Player : Yes
DukeMatch 2-8 Player : Yes
Cooperative 2-8 Player : No
Difficulty Settings : Not Implemented
Plutonium Pak Required : Yes
New Art: Yes
New Sounds: Yes
New Music: Yes
New .CONs: Yes
Demos Replaced: No

Other Maps by this Author
District
Author: Vedran Jelenic & Zagor Release Date: March 12 1997 Story: Small map for DukeMatch only. * Play Information *...
Bulls
Author:Vedran Jelenic Release Date: January 19 1997 Story: This is something like basketball hall for training of the Chicago Bulls.The...
Canyon City
Author: Vedran Jelenic Release Date: June 27 2000 Story: A sprawling urban environment. The level is made up of an...