Author: Rob Wijkstra (HighWire)
Release Date: May 10 2003
Story: A city with a tropical theme. The map is fairly basic in construction and layout. Detailing and architecture are simple for the majority of it with most of the ambiance coming from the extensive foliage in the outdoor areas and texture combinations with the new art throughout. The level consists of two street areas and three small one or two room indoor sections. Being quite short it should take no time at all to get through it.
* Play Information *
Single Player : Yes
DukeMatch 2-8 Player : Yes
Cooperative 2-8 Player : Yes
Difficulty Settings : Yes
Plutonium Pak Required : Yes
New Art: Yes
New Sounds: No
New Music: Yes
New .CONs: No
Demos Replaced: No

Other Maps by this Author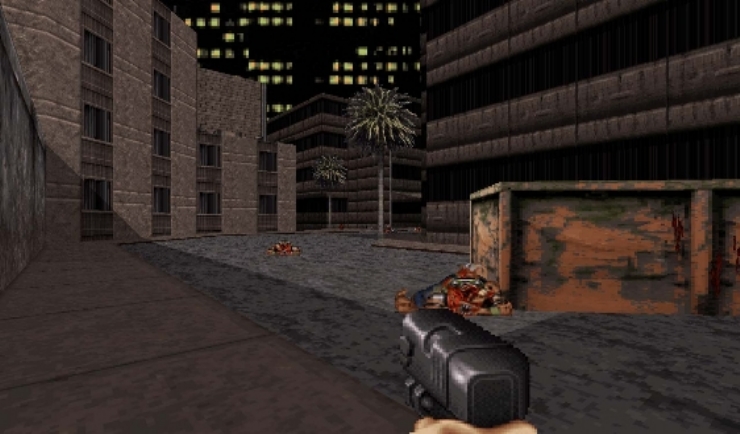 Sewers & Strippers
Author: Rob Wijkstra (HighWire) & Geoffrey van Dijk Release Date: May 8th 2003 Story: A short city map with a...
Sun Burn
Author: Rob Wijkstra (HighWire) Release Date: July 23 2006 Story: The episode follows along the lines of locating key cards...