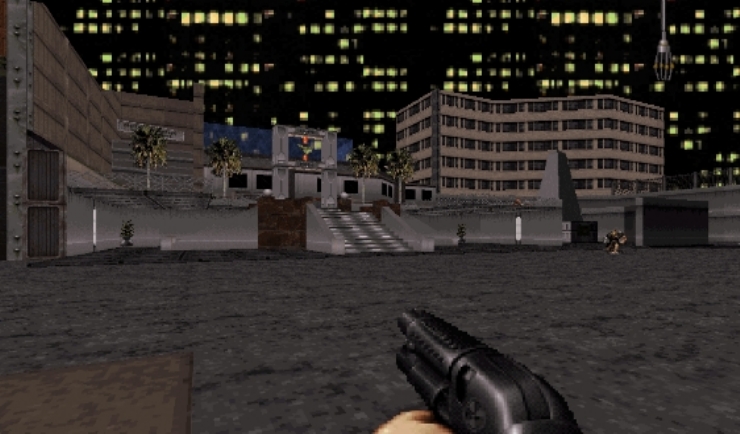 Author: DavoX (Leonardo Pellegrini)
Release Date: February 20 2006
Story: You are assigned to a mission in Buenos Aires, Argentina. It seems the locals are rioting beyond control in a very important city. Surprisingly, the riots started to occur only after two big corporations: sweeney sewage and 3dRealms Demolition Co. joined into one large corporation and Duke smells shit with their plans.
According to EDF intelligence, people started mutating into strange creatures, and hence the riots ensued. Your mission is to search and destroy any threat, the thing is…what's the easy way of getting rid of the problem? You don't exactly feel like wearing a bio hazard suit to start examining bodies… so you better think of a work around.
* Play Information *
Single Player : Yes
DukeMatch 2-8 Player : No
Cooperative 2-8 Player : No
Difficulty Settings : Yes
New Art : No
New Music : Black Sabbath – Symptom of the universe
High Resolution Pack : Not compatible
New Sound Effects : No

Other Maps by this Author
Duke Nukem Forever (2013) DLC Pack
Author(s): Leonardo Pellegrini (DavoX) & Michael Crisp ( Micky C ) Release Date: November 21st, 2013 Story: Duke is enjoying his...