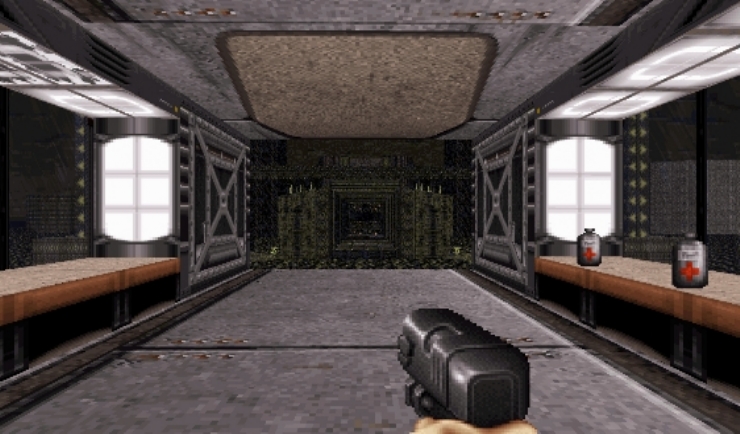 Author:  Cedric Lutes ( Zaxtor Znort)
Release Date: October 31 2003
Story: An alien base on a distant planet. A pretty interesting design with some nice, and often odd, texture combinations. It's well constructed and has a very good alien-esque ambiance. The level is broken up into three main sections and each section has it's own mecha-alien boss to defeat. There are several puzzles to solve as well. Some are neat like using eyeballs hanging from chains as platforms and climbable ropes, some not so neat like buttons hidden into the wall texture or six button switch puzzles. There really are no clues so it's on the player to know when to back track and know when to re-explore some rooms in the immediate area for newly opened passageways.
* Play Information *
Single Player : Yes
DukeMatch 2-8 Player : No
Cooperative 2-8 Player : No
Difficulty Settings : Not Implemented
Plutonium Pak Required : Yes
New Art: No
New Sounds: No
New Music: No
New .CONs: No
Demos Replaced: No

Other Maps by this Author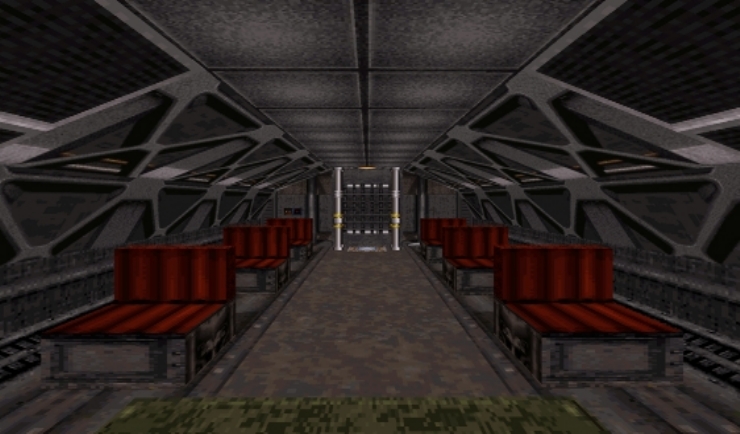 West Alien Train
Author:Cedric Lutes (zaxtor znort) Release Date: August 11 2003 Story: Duke starts out in a descending shuttle craft that lands...