Author: Vedran Jelenic
Release Date: June 27 2000
Story: A sprawling urban environment. The level is made up of an extensive street area, a pond with an underwater area, and several small buildings containing the typical locations such as a mini-mart and several apartments. Several of the buildings can be entered or have a roof or terrace that can be climbed upon making the map very open for exploration. Design wise the construction is well detailed and there are some nice texture combinations to create a colorful environment. The layout is very non-linear; most of the indoor areas are only one or two rooms deep making most of the action located outside. Due to the extensive decking and spritework some tricky acrobatics can render the blue and yellow key useless.
* Play Information *
Single Player : Yes
DukeMatch 2-8 Player : Yes
Cooperative 2-8 Player : No
Difficulty Settings : Yes
Plutonium Pak Required : Yes
New Art: No
New Sounds: No
New Music: No
New .CONs: No
Demos Replaced: No

Other Maps by this Author
District
Author: Vedran Jelenic & Zagor Release Date: March 12 1997 Story: Small map for DukeMatch only. * Play Information *...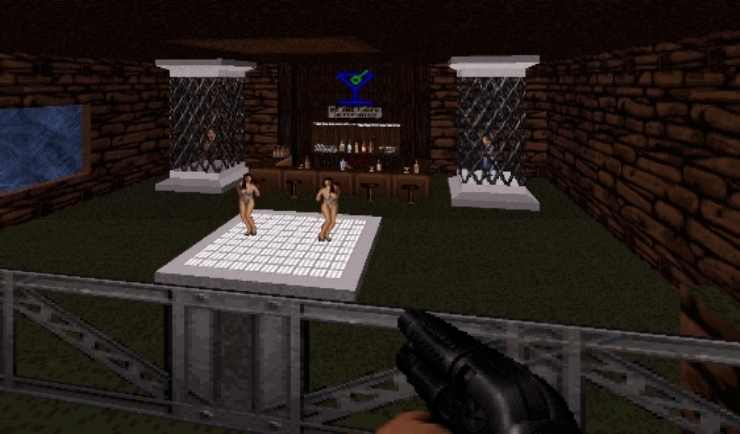 Urban Chaos
Author: Vedran Jelenic Release Date: August 29 1997 Story: A city block map. A dim and gloomy map with a...
Bulls
Author:Vedran Jelenic Release Date: January 19 1997 Story: This is something like basketball hall for training of the Chicago Bulls.The...