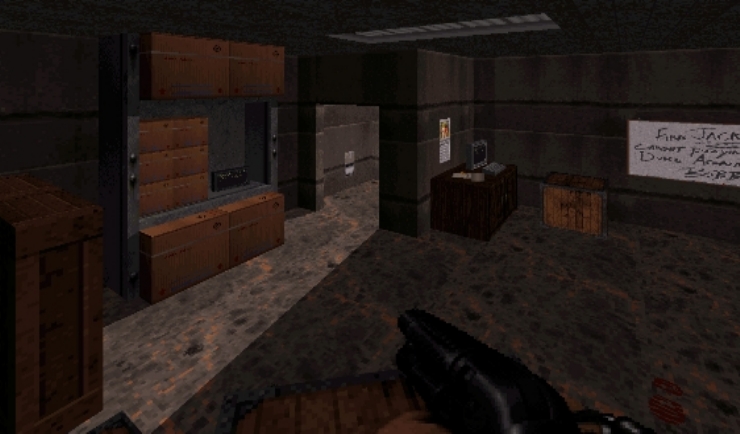 Author: Gregory Douglas Lemieux (Chaos)
Release Date: June 23 1999
Story: Having successfully escaped san-angelos, found the transporter to the alien home world ( levels one thru three ), and liberated the clandestine transporter research facility ( level four ), the time has come to deal with the real evil…. the alien sympathizers. and where else, but in New York city. YOUR MISSION: intelligence reports that a high-level official has files hidden somewhere in midtown which contain the names of all who have conspired with the alien scum. of course, said alien scum has recently overrun the city. after making a HALO drop to the top of a building, you are to dispose of this vile infestation, follow the paper trail, and root out whoever sold us out. we need those files! so go ahead, bite the big apple.
* Play Information *
Single Player : Yes
DukeMatch 2-8 Player : Yes
Cooperative 2-8 Player : Yes
Difficulty Settings : No
Plutonium Pak Required : Yes
New Art: No
New Sounds: No
New Music: No
New .CONs: No
Demos Replaced: No

Other Maps by this Author
Escape From San Angelos – Level 4
Author: Gregory Douglas Lemieux (Chaos) Release Date: April 1 1998 Story: Unknown to most, the aliens have a secondary reason...