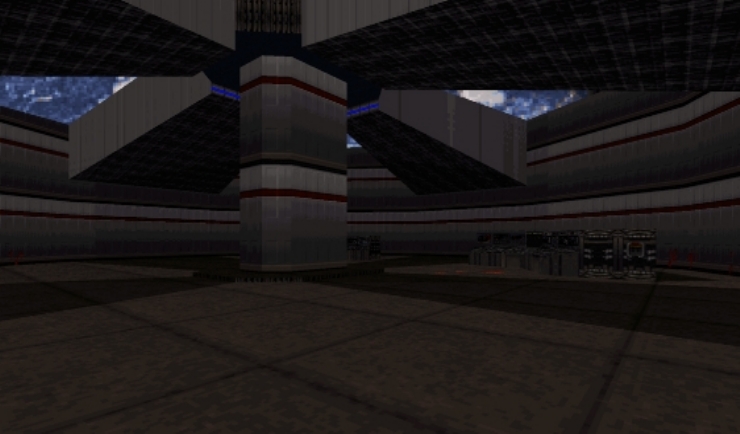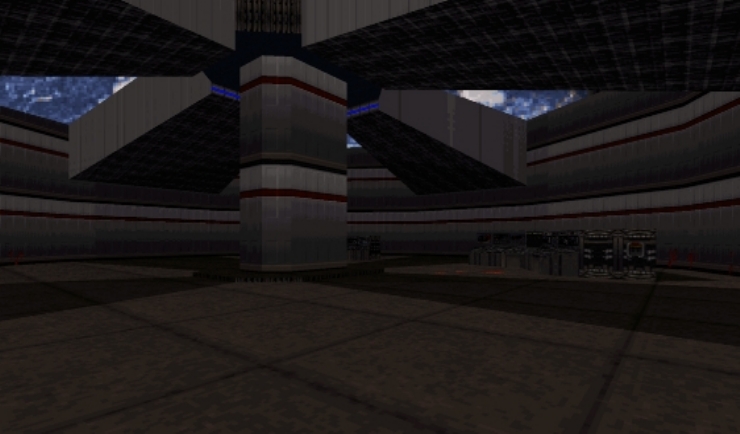 Author: Alan Nanut
Release Date: December 06 1996
Story: Another space station, another alien take over. Well designed and constructed; good texturing and strong shading with lighting effects lends to a nice abandoned atmosphere. The floor plan is pretty extensive, which is nice for exploring, but can cause some uneventful backtracking through long corridors, and the loop back accesses usually put you away from where you need to go.
* Play Information *
Single Player : Yes
DukeMatch 2-8 Player : Yes
Cooperative 2-8 Player : Yes
Difficulty Settings : Not Implemented
Plutonium Pak Required : No
New Art: No
New Sounds: No
New Music: No
New .CONs: No
Demos Replaced: No

Other Maps by this Author
Complex 2
Author: Alan Nanut Release Date: November 10 1996 Story: A standard EDF complex overrun by aliens . As such you'll...