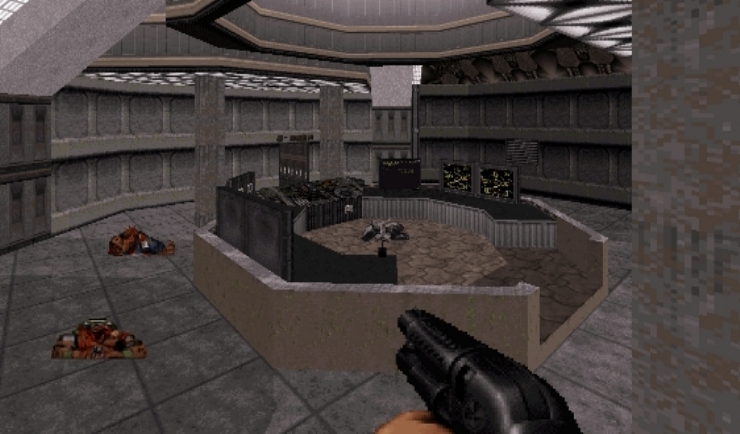 Author: Phoenix
Release Date: December 11 2003
Story: A remake of one of the author's earlier maps named Taamalus. The only major changes are that the game play balance has been adjusted so it's fairer to the player, and now the key cards are required to finish the level. It's still annoying to have to kill a pod fem to get a key and there's absolutely no clue that the nuke button has been exposed or its location. The confusion can have the player endlessly exploring the looping corridors trying to discover what to do.
* Play Information *
Single Player : Yes
DukeMatch 2-8 Player : No
Cooperative 2-8 Player : No
Difficulty Settings : Yes
Plutonium Pak Required : Yes
New Art: No
New Sounds: No
New Music: No
New .CONs: Yes
Demos Replaced: No

Other Maps by this Author
Munasta Part 1
Author: Phoenix Release Date: February 16 2004 Story: An EDF space station. The map is very well constructed and detailed...
Taamalus
Author: Phoenix Release Date: November 17 2003 Story: An industrial facility made up of the usual locations such as storage...