Author: James Stanfield
Release Date: January 19th 2008
Story: The EDF has set up another research facility in a remote location on Earth. This time, among the more 'vanilla' projects like Alien cloning, they have also managed to reverse engineer the powerful Alien plasma weaponry and create a power source. Using this a small 1-man submarine was created. Using Alien plasma, it can travel the globe silently and in a very small time frame. The facility was attacked, and despite the best efforts of the EDF they were all slaughtered. If the aliens were to get a hold of the submarine, they could launch an attack on any number of installations across the globe without setting off any alarms. This is naturally a bad thing, so it's up to you to infiltrate and recover the submarine.
This level requires Pray Your Prayers 2000 Total Conversion to play properly.
* Play Information *
Mod/TC Required: Pray your Prayers 2000
Video Renderer Mode: 8 Bit Classic
Single Player : Yes
DukeMatch 2-8 Player : Yes
Cooperative 2-8 Player : Yes
Difficulty Settings : Not Implemented
Plutonium Pak Required : No
New Music: Yes
Demos Replaced: No

Other Maps by this Author
Dracula's Castle
Author: James Stanfield Release Date: October 22 2016 Story: Dracula's Castle; created for the Duke Spook'em mod and released as...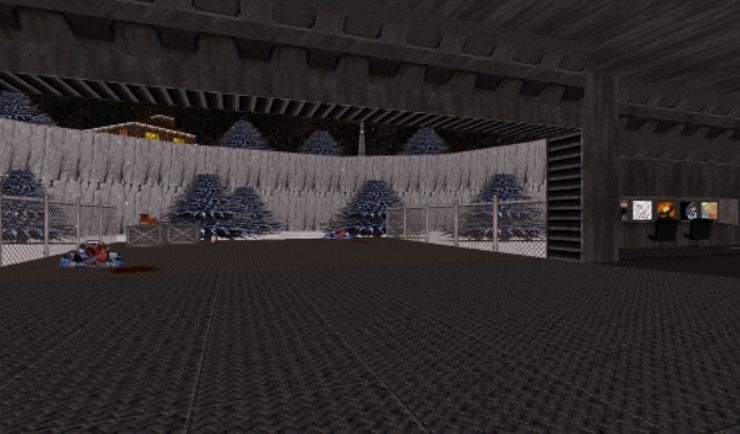 Wonderful Christmas Time
Author: James Stanfield Release Date: November 25 2007 Story:  Duke has been dropped into some remote snowy mountains to investigate strange...