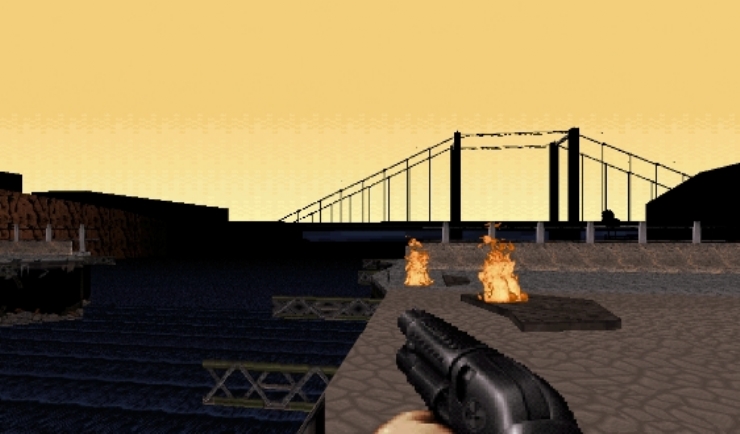 Author: Scott L. "Forge"
Release Date: September 22 2010
Story: A continuation from Forge's previous map Duke 23:4.
EDF has sold Duke out to the aliens in order to save kidnapped top officials. Duke needs to get to the next town over where there is a secret EDF bunker in order to exact his revenge if it's the last thing he does. But with vital EDF inside intel, the aliens have funneled him onto a dam with no way to escape. They finally have Duke cornered….or do they?
Duke 6:8 – And I looked, and behold a pale horse: and his name that sat on him was Duke, and Hell followed with him. And power was given unto them over the fourth part of the earth, to kill with pistol, and with RPG, and with death, and with the mighty boot.
* Play Information *
Episode and Level # : E1L8
Single Player : Yes
DukeMatch 2-8 Player : No
Cooperative 2-8 Player : No
Difficulty Settings : Not implemented
Plutonium Pak Required : Yes
New Art : No
New Music : Yes (The Cars-Let's Go)
New Sound Effects : No
New .CON Files : No
Demos Replaced : No
* Construction *
Base : New level from scratch
Level Editor(s) Used : Mapster32
Art Editor(s) Used : None
Construction Time : Seven to Eight month period.
Known Bugs/Problems : PTSD, VW, underwater floor and stand-alone wall aligned sprites have odd behaviors when under water and want to act like a bridge, so you may find a few spots where you can no longer swim, but the upside is you won't drown or use up your scuba-gear. Also note that if you try to swim too low across some of those sprites, you may get "stuck" and lose the ability to swim forward/backward/left/right until you swim up away from them. Also note thatsome floor aligned sprites used as roofs or window / door frames may have visual glitches and you may also be able to "climb" a few walls, but it doesn't give the player any advantage and doesn't affect game play, it's just the nature of the beast.The transparent water has a visual bug if you look at it at just the right angle.
*Important Information*
This map was intended for play under 32 bit polymost only. HRP and 8 bit may cause sprite clipping visual glitches. Not tested with polymer. May work with Dukeplus and other mods.
Other Maps by this Author
Duke 3:16
Author: Scott L. "Forge" Release Date: April 22 2011 Story: Duke is off relaxing in a secret location. The aliens...
Duke 23:4
Author : Scott "Forge" L. Release Date: March 9th 2010 (Updated February 17 2019) Story: This picks up where Duke...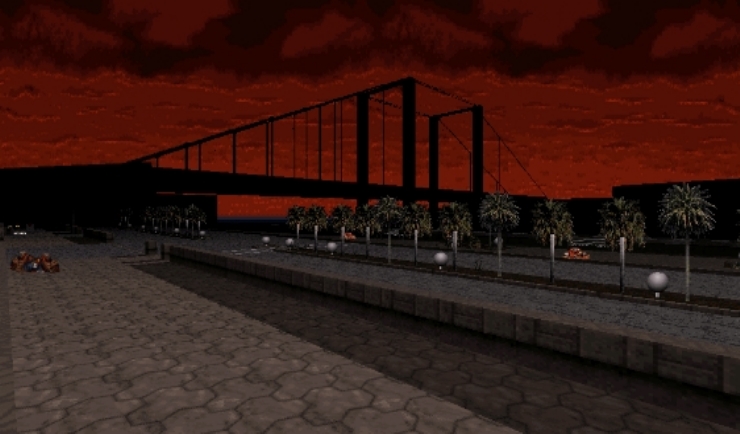 Duke 12:12
Author: ScottL "Forge" Release Date: November 27 2011 Story: Woe to the invaders of the earth and of the sea!...